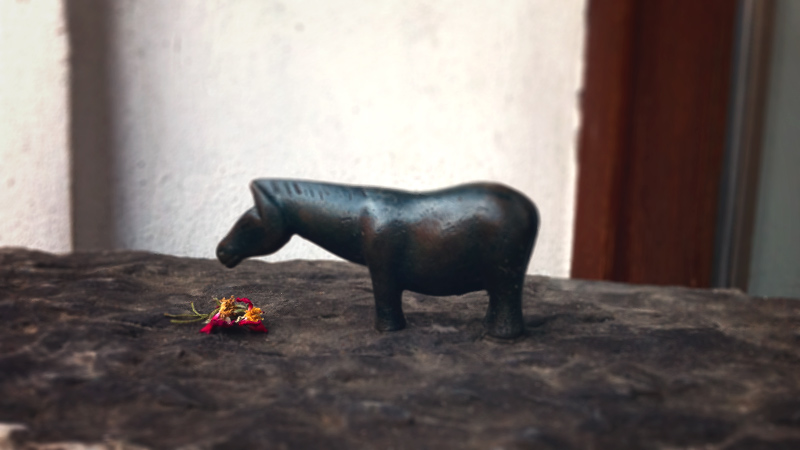 Glockenbachviertel, München.
Letztes Wochenende verschlug es mich nach Maroldsweisach, einem Nest hinter Bamberg.
Das Stück Kuchen beim Bäcker kostet 2 Euro 50, aber es ist so groß wie ein DINA4-Blatt. Auch die Apfeltaschen sind doppelt so groß und halb so teuer wie daheim. Das haut einen als Münchner erstermal von den Socken. Mit einem M-Nummernschild wird man beim Vorbeifahren beäugt wie damals als Langnase in Shanghai. Es gibt Kinder und Alte. Dazwischen Landflucht.
Dank Wikihood mache ich einen Abstecher zum nahen Zeilberg, auf dem es ein Basaltwerk gibt samt einem (Kinder-)Erlebnispfad drumherum.
Auf der Suche nach einem See in der Nähe passiere ich die ehemalige Grenze zur ehemaligen DDR und lande an einem ehemaligen Freibad, das noch den Charme von jenseits des Eisernen Vorhangs versprüht.
Schöne Landschaften, malerische Burgruinen. Alles voller Zitronenfalter, die auch hin und wieder auf meiner Windschutzscheibe zerschellen.
Danach ein Abstecher nach Bamberg. Ich fahre gefühlte dreimal im Kreis, denn das Wegweisersystem zu den Parkhäusern ist perfide und sollte wohl bereits im Mittelalter Angreifer verwirren. Ja, Bamberg: Mittelalter-Touristen-Studentenstadt. Nur auf dem Marktplatz dröhnt irgendein Après-Ski-Futzi seine Open-Air-Schnulzen. Goethe war sicher auch schon hier.
Panoramas erstellt mit Photosynth für's iPhone. Bequem, aber wie man sieht nicht perfekt überblendet.
Die WC-Ente hat's hart erwischt, als sie sich nicht nur als 1-Euro-Jobber verdingen musste, sondern auch noch vom 1-Euro-Grafikdesigner gemalt wurde.
Gerade im Blog von Sehsucht auf die Fotografin Irina Werning aufmerksam geworden. In ihrer Serie "Back to the Future" stellt sie alte Fotos nach, und zwar mit den Originalpersonen und am gleichen Ort (bzw. vor gleicher Kulisse). Sie hat auch jedes mal den Look und die Vergilbung getreu nachgeahmt.

Dazu passt natürlich der Internet-Klassiker von Diego Goldberg. Bei seinem Projekt "The Arrow of Time" fotografiert er sich und seine Familie jedes Jahr am gleichen Tag im Passbild-Look. Und das schon seit 1976.
Womit wir den Dreisprung geschafft hätten. Das Musikvideo des One-Hit-Wonders und Radio-Evergreens "74-75" der Connells,  stellt die Schüler eines High-School Jahrgangs Jahrzehnte später ihren damaligen Year-Book-Fotos gegenüber.
Wer da nicht sentimental wird…

Prof. Dr. Dr. Charlowski gelingt ein unerwarteter Durchbruch bei seinen Experimenten zur Hundeteleportation.
I know I promised not to post any pictures of cats. But dogs are okay, right?
All these photos – except for the Pinxtos – were shot as an exposure stack, aligned in Hugin and fused using enfuse. Subsequent editing in Photoshop.