On Stranger Tides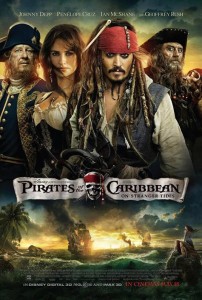 Pirates 4 is in cinemas. I've worked on a couple of shots including a sequence of 3 shots at the climatic end of the movie. Unfortunately, the credits of our crew of about 20 artists had to be reduced to a single line of "additional vfx" to make room for the 200 Hawaiian drivers that were employed on set. Bummer.
What about the movie? Well, boring most of the time. The stereo 3D in the first half, where a lot of fast-paced sword fighting happens, is annoying and blurry. The glasses really dim the picture as well. Gorgeous matte paintings every once in a while but no properly motivated characters or dialogue to give them a reason for being in the movie. A good laugh every 20 minutes but Johnny Depp's queer routine got old in part 2 already, and in "Stranger Tides" he seems to have realized it himself.
The movie is great for people who get excited by the mere image of pirates doing pirate-y stuff. Most of us leave that stage behind at age 14.
Tags: movie