I'll go on record saying that there are far too few movies out there with titles that have "mega" in them. Luckily, as of 2010, there is…. (cue drum roll)
MEGA PIRANHA!
Watch the trailer in all it's B-movie glory:
Yes, it's not a spoof. Check IMDB. The effects look like something that came on a free training DVD for After Effects (although the CGI piranhas are not that bad if you put them in perspective…). Reminds me of another great piece of art called "Shark in Venice" which just features stock footage of sharks, lots of continuity mistakes and Stephen Baldwin's man boobs. Wait a second… He actually was diagnosed with breast cancer according to Wikipedia? I guess that makes that joke a bit tasteless. Oh, and he's also a hard-core right-wing guy who  "threatened to move to Canada if Barack Obama was elected" (source: also Wikipedia)? Life is stranger than fiction.
Anyway, I'm digressing. This is a good opportunity to post a video clip that I had lying around on my hard disk for quite a while. It's from a SciFi TV movie called "Heatstroke" and it's exceptional in its goofiness. I think that's a nice example of misguided CGI. A guy in a rubber suit would at least have given the impression that somebody cared about the movie. I pity the guys who had to work on this beach scene:
Auf der Website der spanischen "Etérea Studios" gibt es einen guten Überblick über verschiedene einfache Tricks, um rohe CG-Renderings etwas aufzupeppen. Die Screenshots sind für Photoshop und der Text auf Spanisch, aber dennoch sollte es ein leichtes sein, die Tipps zu verstehen und in Fusion/Nuke/AE umzusetzen.
Sometimes an advertising idea is pure genius. The kind of "that's so cool and easy, why didn't anybody think of this before?". Like this German telecom commercial with a tilt/shift lens.
And then you find out that indeed somebody thought about it first and that the ad is at worst a rip-off and at best a commissioned piece of work. But pretty to look at nevertheless!
Here's a piece of an Australian photographer who utilized that look on a number of clips:
Tierfotografie in München und Umgebung.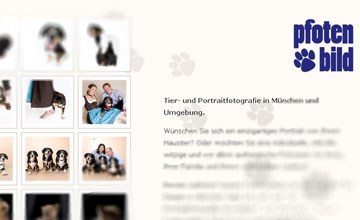 Website gesetaltet von meiner Wenigkeit 🙂 und aufgesetzt auf der Open-Source-Galerie "zenphoto".
A spotlight on the visual language of TV news and a funny template for almost every damn report on BBC and CNN nowadays.
I love the youtube comments that pick up the tone of the video:
This is an immature comment using various words related to genitals to insult a random person for no particular reason.
Im SZ Magazin ist ein interessanter Artikel erschienen über einen deutschen Sternekoch, der sich intensiv mit der chinesischen Küche befasst hat. Soweit ich es als reiner Essenskonsument hier beurteilen kann ist alles wahr, was er sagt 🙂 Besonders, dass Chinesen dem Essen einfach eine ganz andere Bedeutung zuordnen, also einer für die gesamte Runde einfach ein paar Speisen ordert von denen jeder mitisst und am Schluss einer die Rechnung begleicht.
Interessant ist auch, mit welchen Gewürzen gearbeitet wird, und wieso die Chinarestaurants in Deutschland null mit der richtigen chinesischen Küche zu tun haben.
Eine gute Gelegenheit, alle Essensfotos loszuwerden, die sich inzwischen angesammelt haben. Rechts im Bild handelt es sich um den "Hot Pot", eine Schüssel mit zwei getrennten Seiten, in denen eine Gemuesebrühe und eine scharfe Brühe vor sich hinkocht. Wie beim Fondue werden allerlei Sachen reingeworfen. Anders als beim Fondue verteidigt hier aber niemand seine Brocken bis auf's Blut, sondern man fischt einfach drin rum und schaut was wieder auftaucht.
Links haben wir einen typischen Restaurantbesuch, zu dem uns Kunden eingeladen haben. Es ist hier üblich, dem Gast Respekt zu zollen, indem man erstmal gehörig auffahren lässt. Je mehr übrig bleibt, so scheint es, desto mehr respektiert einen der Gastgeber. Reis bestellt man übrigens immer extra, und das scheinen auch hauptsächlich nur Westler zu machen.
Solche Hygieneschilder hängen in fast allen Restaurants. Bedenkt man die enorme Lobbyarbeit der Gastroverbände, wenn es bei uns um Raucher- und Nichtraucherbereiche geht, so möchte ich gar nicht wissen, wie groβ das Getöse wäre, wenn man in Deutschland derartige Schilder anbringen müsste. In China interessiert es allerdings auch niemanden, dass ein Lokal einen roten Smiley hat 🙂
Während bei mir das Schreiben etwas spärlicher wird könnt ihr euch das Blog meines Kollegen Michael Vorberg zu Gemüte fuehren. Da gibt's eine Menge Fotos von Orten, die ich noch nicht besucht habe und Einsichten in den Wahnsinn, den man hier bei der Produktion von Werbespots über sich ergehen lassen muss.